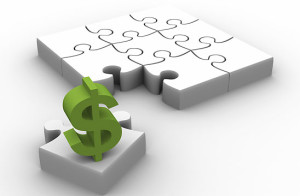 All of the financial planning, investment advisory, and retirement income planning services I have offered since becoming a Certified Financial Planner™ (CFP®), I now offer exclusively through Harvest Asset Group, LLC.
Much of our work at Harvest is helping clients answer questions such as, "Is my retirement on track?" or "Do we have enough to retire?" In almost all cases, helping clients answer those questions involves looking at goals, values, cash flow, investments, insurance, and often estate planning issues. For the "best" answers to emerge from the process, understanding the context in which those questions arise is essential.
Our practice at Harvest Asset Group is distinguished by two key characteristics:
It is committed to a fiduciary standard in all aspects of the practice. Financial advisors are held to one of two legal standards: suitability or fiduciary. At Harvest, we have chosen to be bound by the higher fiduciary standard established by the Investment Advisers Act of 1940. This requires the advisor (us) to put the client's interests (yours) above the interests of the advisor. It is a duty of loyalty and care that means that the advisor must act in the best interest of the client.

Many financial advisors only have to fulfill a suitability obligation, which is defined as making recommendations that are consistent with the best interests of the customer. Instead of having to place the client's interests above that of the advisor, the suitability standard only mandates the advisor must reasonably believe that any recommendations made are suitable for the client, in terms of the client's financial needs, objectives and unique circumstances.


It is a 100% Fee-Only compensation-based practice. This means no products are sold, and no commissions or compensation are received from third parties. Ever. All fees are fully disclosed and discussed in advance of an engagement. Mr. Donahoe is a member of NAPFA (National Association of Personal Financial Advisors), and the entire firm is committed to those principles of client-centered, comprehensive financial planning. NAPFA-Registered Financial Advisors maintain the highest standards of proficiency in the industry.