About Barry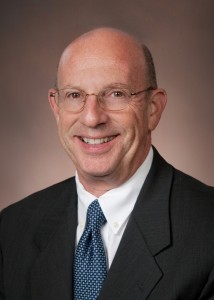 After graduating from the University of Pennsylvania (cum laude with Honors in Philosophy), I pursued graduate studies in philosophy at Cornell University. I then transferred to the Cornell Law School.
Upon graduation from law school, I worked briefly for the Maine Attorney General's office and then opened my own law office in Brunswick. A general law practice in a small Maine college town, my clients were ordinary people who needed practical solutions to a wide variety of issues.
To obtain a larger "toolbox," in 1997 I left the active practice of law and earned the Certified Financial Planner™ (CFP®) designation. This required passing an examination almost as challenging as the Bar exam. In addition to planning and investments, I also learned about insurance and ultimately passed the Maine Insurance Consultant examination.
For the next 15 years I practiced financial planning, first as part of an independent planning practice, then as a principal in the Wealth Management group at Berry Dunn (the largest independent accounting firm in northern New England), and finally as the Director of Trust and Wealth Management at Androscoggin Bank.
After stepping away from the Bank, I have continued financial planning activities through my affiliation with Harvest Asset Group. At the same time, I have had the opportunity to undertake advanced study and trainings allowing me to offer a range of Alternative Dispute Resolution (ADR) services, with an emphasis on mediation. On a selective basis, I also accept strategic planning and other consulting engagements.
On a personal level, I have been divorced and am remarried (now going on 30 years). I have three children, two step-sons, and five grandchildren (including step-grandchildren) — with more on the way! My ex-wife remarried, and she and her husband have a child, who of course is a half-sister to my children. So in addition to my professional experience, I have lived the divorced parent/single parent/step-parent life with many of its complexities.
About the Practice
In its current incarnation, this practice (Barry Kohler Consulting) has four main components – which sometimes overlap – but which collectively allow me to provide to clients the benefit of all I have learned over nearly 40 years of professional practice. Specifically, the services offered are:
In whatever professional endeavor I am engaged, my approach is founded on these beliefs:
Life is more than a spreadsheet exercise – often the most important "stuff" does not fit on a spreadsheet!
The best answer to specific questions comes from as broad as possible an understanding of the big picture.
The goal is to help clients have the best life they can have, not just the best solution to a particular problem.
The "best" resolution of a dispute often needs to consider the ongoing relationship between or among the parties.
If you have a project or matter with which I might be able to help, please call me at 207-838-3300 or contact me here.